Communicator's Page
The Communicator's Page lists the regular contributors to People Communicating.
If you'd like to become a Communicator and start publishing your articles in people-communicating.com, please fill out the form below and submit it for consideration.
We'll review your request and get back to you within a day or two.
Imelda Bickham
Imelda Bickham has extensive experience in information technology and organizational management, including managerial and executive positions with State and Local government in California.
She currently works as a management and information technology consultant.
Imelda Bickham's Twitter Account
Argelia Marin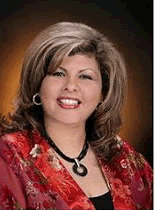 Argelia Marin is an experienced, highly productive real estate professional specializing in the sale, purchase and exchange of homes, condos, and income properties in the Oxnard area. Argelia's forte is her ability to know what the customer needs and wants and ensure she meets those needs and wants. Her loyal clientele is a testament to her commitment to outstanding customer service.
Argelia began her real estate career in March of 1993. She started as an assistant to the Broker and later the same year she became an independent Associate herself, joining the Century 21 system in February of 1997. She's currently an Associate Real Estate Broker and Independent Mortgage Broker.
Argelia is a true believer of education and investing in oneself. She has taken several courses to better the services she provides to friends and clients. Her Real Estate education includes an 11-month course from The Droz Corporation owned by Jim Droz and one-on-one coaching from Providence Seminars owned by Brian Buffini.
Argelia is an active member of the following organizations:
• National Association of Realtors,
• California Association of Realtors,
• Ventura County Coastal Association of Realtors,
• Co-founder for the Ventura County chapter of the National Association of Hispanic Real Estate Professionals / 2002 Vice President.
• Co-founding Member of the Gold Coast Hispanic Chamber 0f Commerce
Argelia is involved with multiple philanthropic efforts. She previously chaired and sponsored a yearly fundraiser to raise money to help support the therapy programs and services offered by the local Easter Seals' affiliate, specifically the Early Intervention Infant Development Program.
She is one of the most productive real estate professionals in the Oxnard - Port Hueneme area.
Argelia Marin's Twitter Account
Corinna Bowers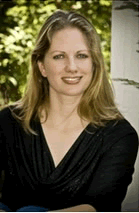 Corinna Bowers is a life coach who helps women to feel more confident, connected, and accomplished. She's spent most of her adult life in the helping profession, from being a therapist for abuse survivors to being a relationship coach for a popular online service. She earned a Master's degree in counseling from Northern Illinois University, but the vast majority of her "schooling" came from her own life experiences and her professional and personal interactions with others.
Corinna has walked with overwhelmed women through some of their most frustrating and challenging times and she's learned a lot. She's paid attention. She's asked questions. She has become very familiar with many women's most common fears, challenges, and underestimated strengths. She knows what it takes to work through them to find ultimate success.
What clients say about coaching with Corinna:
"You have helped me to pinpoint some of my biggest insecurity points that I habitually go back to and I am learning to set goals and priorities to help myself get past those - and I am better able to recognize when I am falling back into those insecurities."
"Thanks again for your help! I am enjoying this more than I ever thought. And to think I was so nervous about doing this. This has been a very good thing for me. I actually feel more positive and in control with my life which is great!"
"I think Corinna helped me to find the person I once was and to be an even better person who is in tune to their feelings and the feelings of others. My life is a more positive adventure with much hope for the future. And I have the skills and knowledge to get myself back on track should I need it in the future."
Originally from the Chicago land area, Corinna is a published author that now lives with her husband and their two young children in rural Tennessee.
Aron Schoenfeld
Aron is serial networker who works with start-ups and small businesses across a wide variety of industries. He leverages his experiences and large, diverse network to consult, advise and help connect start-ups and small businesses with the necessary people to help them take their business to the next level.
A graduate Cum Laude of Queens College in Accounting and the Zicklin School of Business at Baruch College (MBA), Aron Schoenfeld is currently co-founder of DreamArtists Studios (music production), Pipedream Entertainment (music in new media), as well as founder of PAS Holdings where he consults/advises companies in the music and entertainment industries.
Having been exposed to the business world at a very early age, his father, an office supplies salesman, afforded Aron the opportunity to work in various business ventures while teaching him general business principles and sales practices. By the age of 15, Aron had already managed a successful office supply store and video rental business during the summers in a bungalow colony in Monticello, NY. Aron also worked door-to-door with his brother selling crock-pot and oven liners, as well as selling office supplies to corporations with his father, and working as a booking agent for a hotel in upstate New York.
While pursuing an MBA from Baruch College, he worked full time in public accounting at several firms including Ernst and Young. During his time at Ernst and Young, he met a composer from The Juilliard School while playing darts at a local pub. After talking for a few hours and meeting a few more times, they co-founded DreamArtists Studios, a boutique music production company composing original music for television, film, and commercials. After success in the music industry while head of Business Operations at DreamArtists Studios, he decided to keep the music industry as his main focus. His latest venture co-founded by his partner at DreamArtists and award-winning creative director/producer Tim Piper, Pipedream Entertainment, specializes in experimenting with new applications of music and production that go beyond what most consider mainstream.
Aron also serves on the Board of Advisors for New York Entrepreneur Week and the Bergen Newspaper Group, where his wife was just appointed COO and is very involved in various not for profit organizations throughout the New York area.
Aron currently lives in Forest Hills, NY with his wife Penina and daughter Michele. All three of them are big Yankee fans who enjoy going to and watching games, as well as spending free time playing in the park and taking walks around the neighborhood.
Aron Schoenfeld's Website: Do It In Person
Do It In Person Twitter Account
Barbara Rocha

Barbara Rocha, a nationally known speaker, trainer, author and consultant, is Director of Barbara Rocha and Associates, a communications training firm based in Pasadena, California.
Since 1976 she has conducted over 800 of its training seminars for well over 10,000 business executives. These seminars teach verbal and written communications; they are tailored to the specific needs of clients.
Testimonials from people after taking Barbara Rocha's workshops:
Mark Gorney, Regional Sales Manager, Travelers Express: "Right after taking your class I spoke to about 200 people, a larger group than I'm usually comfortable with. I used the BLESS acronym that you used in class -- Breathe, Look at the audience, Engage my mind, Stand still and Speak out -- and it worked!"
Chris Hagen, Manager of Training and Organization Development for Rockwell Digital Communications Division in Newport Beach: "Even though I've been actively conducting training programs for 12 years, I learned some new skills in your course, and reinforced what I already knew. I've always been confident, but this helped me develop even more confidence in front of an audience, and a greater sense of freedom."
Deborah Pierce, VP, Finance, Aztar, Inc, Tropicana Hotel, Las Vegas: "You saved me from disaster yesterday! I don't know what I would have done if I had not been armed with a clear picture of you saying, 'You can be ready in five minutes to give a speech. Quiet yourself, believe in the importance of your message, and think about the needs of your audience.'"
Other services include keynote speaker, conference session leader, individual coaching and speech preparation for other speakers.
Rocha earned her B.A. from UCLA, taught in public schools, did graduate study at California State University and earned her M.A. in history, writing a thesis analyzing the speaking ability of Winston Churchill.
She is the Author of "Getting Over Yourself: A Guide to Painless Public Speaking and More," "60 Ways to Spark Your Speaking: Just in Time Answers to Frequently Asked Questions," and "Love to Talk, Hate to Speak? How to Gain Confidence in Front of Any Audience". She has been conducting courses for the American Management Association since 1980.
Barbara can be reached at her website:
http://www.gettingoveryourself.com/