Retirement Wishes
You landed on this retirement wishes page because you may be looking for retirement words or phrases to say to someone is fleeing the coop.
Perhaps someone is circulating a card where everyone in the department writes some words of congratulations and passes the card on. You consider just copying or paraphrasing what someone else wrote and hope that nobody notices.
Perhaps your beloved (or not so beloved) boss is retiring and you are expected to say something at his retirement function.
Or one of your long time employees is finally retiring and you want to say something meaningful to him or her.
Here are some ideas on what to say to someone who's retiring:
Card Retirement Wishes
I wish you the best in this next phase in your life

Best wishes for a happy retirement

Enjoy the adventure that awaits you

Have fun in your retirement

Enjoy the time that now becomes 100% yours

Time to chase those dreams that kept getting postponed for lack of time

Enjoy writing this next chapter of your life

Time to enjoy the fruits of your labor, best wishes for a well deserved retirement

Thanks for your dedication all these years, we will miss you

Thanks for being who you are around this office; your presence will be missed

You have done so much for this place, we will not forget you
Email Retirement Wishes
Congratulations!!! You have worked so hard and given so much to this organization, we will always remember you, please remember us too!
Congrats! I heard the news of your retirement with mixed feelings. On one hand, I'm so happy for you, for this exciting part of your life that is about to start. On the other, I know we are losing a great employee, we are going to miss you. I hope you stay in touch.
Writing Retirement Sentiments in Your Own Words
The phrases above are all generic, and althought there's nothing personal about them, they will do the job in most cases. However, if you want to write retirement words that are truly meaningful, you have to go the extra step of identifying what are the main contributions that the person retiring made to the company and the other employees.
Most employees who are retiring take time to reflect on their careers, and they want to be recognized for whatever contributions they made. Some of their contributions are more tangible than others.
Here are some examples of employee contributions and how you could word them to be included in the retirement wishes you write.
Maria's sense of humor made it possible for all of us to carry on in the most trying times.
Sam's focus on customer service made everyone else in the department strive to become more customer oriented.
Albert's courage made us take a stand and take action when we would have preferred to lay low. His push for always doing the right thing helped our department become a model for other departments in the company to follow.
Alex's determination helped us stick to our plan and not lose sight of the long term vision that the team had so carefully developed.
The best words are those that come from the heart, so take the time to write your own thoughts, even if they don't sound profound or poetic. They only need to sound real.
Your intention will come through your words and the person receiving it will know that you really mean it when you simply say "I wish you a happy retirement, we will miss you".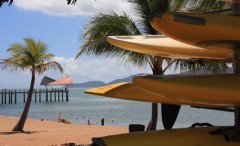 Retirement itself is the best [retirement] gift.

No gold watch could ever top it. — Abigail Charleson